There's a pretty awesome search bar at the top right hand corner of dollskill.com - chances are if you type in something even remotely close to what the item is called, you'll be able to pull it up!
Sizing
If you're not sure what size to get, check out one of these:
Out of stock items
You might still have a chance to get these goodiez—we occasionally restock the stuff we love most!
If you see the item you love is out of stock:
Select your size
Enter your email address on the popup (example below)
Click NOTIFY ME!
If we get it back in, we will let you know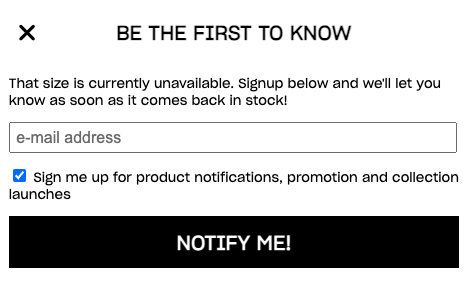 Still have questions, babe?
Submit a request on our contact form.